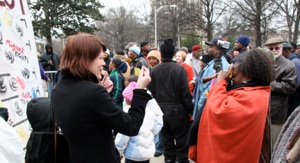 Medley Interpreters, LLC is the premier sign language interpreting services company in the Atlanta metropolitan area.  The company was built on a foundation of integrity and diversity in order to provide the level of service Atlantans deserve. 

Medley has a diverse workforce of highly skilled professional interpreters to meet the needs of Atlanta's diverse population of Deaf consumers. 

We provide quality services that clients trust time and time again.

Interpreting Services Available
Medley provides interpreting services to a diverse population of consumers in various settings including business, government, non-profit, legal,  medical, mental health, social, political, educational, conference and community-based settings. 

Our interpreters are highly educated, professionally trained, and thoroughly experienced in a variety of settings.


Want to know what clients and consumers think of Medley?

"... I recommend Medley because they always do a great job!!!"    - T Harris, DHR

"... [the interpreter] did an excellent job.  I've worked with interpreters before

and this was an extremely positive experience."    - K Wallace, DFCS

"I use Medley for professional and personal events because they are the most reliable
company I've worked with.  I highly recommend them to the d/Deaf and Deaf-blind

communities."    - Deaf consumer

"We now have the confidence of knowing where to find qualified interpreters to work

with us in the real estate and legal processes - Thank you.  It has truly been an enjoyable

experience working with Medley."   - R Watson, Keller Williams Realty