Requesting Interpreting Services

To place a request, simply call 770.978.3120 or e-mail your request to servicerequest@medleyinterpreters.com

A Medley representative will gather all of the information needed to begin the request process.


Below is a list of some information you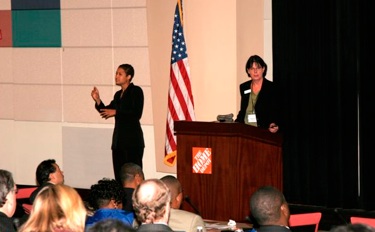 will need to begin the request process:

✓Dates & times


✓Location


✓Description of Event



Example descriptions:


‣    Our company is having a software training for a group of employees on our accounting software "XYZ".  Two of our employees who are deaf will be attending the training.


‣    Our organization has our annual conference coming up.  One of our presenters this year is Deaf and another is Deaf-blind.       

Planning ahead?  Contact us today for a service assessment.